PRODUCTS
Overview of our assortment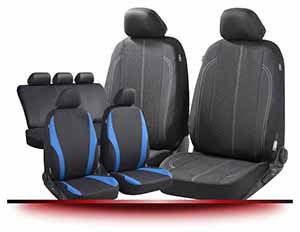 CAR SEAT COVERS
Our car seat covers give your car a new look while protecting the original car seats from dirt and wear and tear. The covers with the CLIX III system have been tested and certified by the TÜV Group for suitability for side airbag use.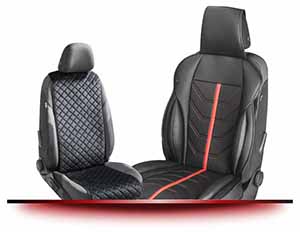 SEAT CUSHIONS
Very practical and quick to mount, seat pads make sure you feel comfortable when sitting in the car and at the same time protect the car seat. With the CLIX I system, the pads are readily compatible with side airbags, which is confirmed by the TÜV Group's seal of approval.
LAMBSKIN & LEATHER
Articles made of genuine lambskin and leather are a very good way to upgrade your vehicle. Particularly in winter, lambskin radiates comfort and warmth, making every trip a pleasant experience.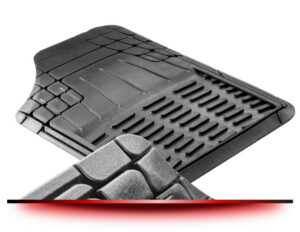 CAR MATS
High-quality car mats keep dirt and moisture away from the footwell of your car. The car mats are universally suitable and adaptable to all common vehicles.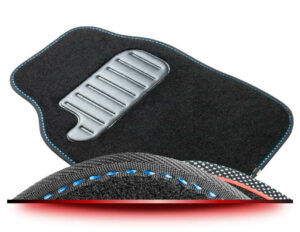 TEXTILE CAR MATS
Durable textile car mats protect the footwell of your car from wear and tear and dirt. A non-slip underside ensures firm grip and guarantees safety.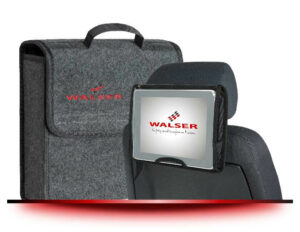 TRAVEL COMFORT
Stay organised and relaxed when travelling by car! From smartphone and tablet holders, to rear seat organisers and sun blinds, the Travel Comfort range offers everything you need to arrive in a relaxed state at your destination.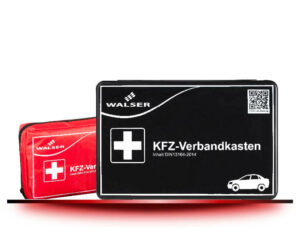 FIRST AID
Prepare for an emergency and equip your car with a first aid kit and a warning triangle that conform to statutory requirements.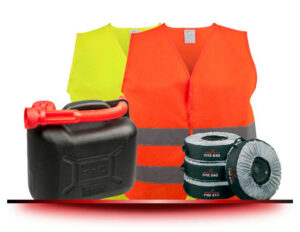 SERVICE & DIY
Do-it-yourself – is just as valid around the car. A petrol canister, a warning triangle and safety vests for all passengers should be carried in each car.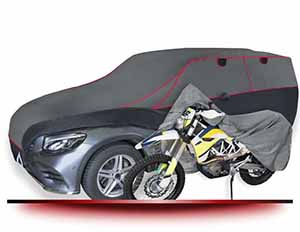 CAR COVERS & TARPAULINS
The car cover sheets and hail protection tarpaulins protect your car and your motorcycle perfectly against hail, bad weather, pollution, snow and ice. So, your vehicle is safely parked even without a covered garage.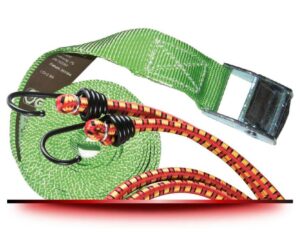 LOAD SECURING
Load and luggage straps, transport nets – here you will find all the products that are necessary for safe transport of cargo in the boot, on the bike or in the trailer.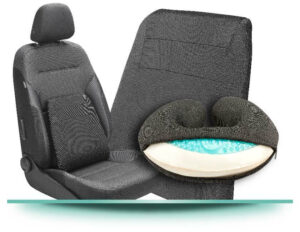 ERGOLINE
From now on you can travel more comfortably than ever. Ergoline products are all ergonomically contoured and ensure you arrive relaxed at your destination.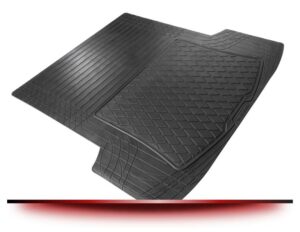 BOOT LINERS
Protect your boot with the matching universal boot liner, which can be cut to size for all common vehicles. An anti-slip surface ensures optimum hold of the load.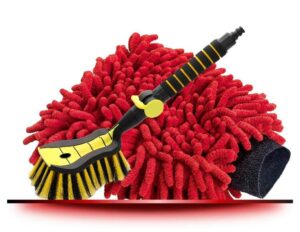 CLEANING TOOLS
If you dream of a radiantly clean car inside and out, both in winter and in summer: Then you can rapidly make your dream a reality with these high-quality cleaning tools.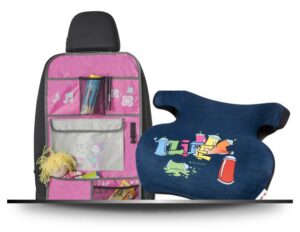 KIDS & CO
Everything you need when travelling with children. The high quality and colourful design of the products is sure to captivate the hearts of your youngsters and make every trip in the car an experience.
MODULO
As all the items are available separately, the flexible Modulo series system allows the interior design of your car to be individually put together to suit your requirements.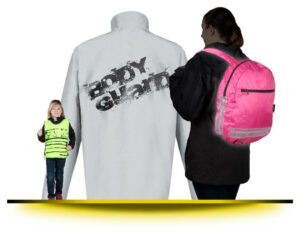 SAFETY MAKER
Safety products with lifestyle features that make you and your children visible to other road users. Be visible. Have fun. Wear SafetyMaker.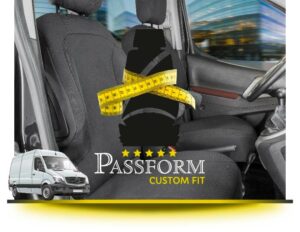 CUSTOM FIT VAN SEAT COVERS
Custom seat covers for your van that fit like the original! They are made of particularly durable materials and produced to a high quality.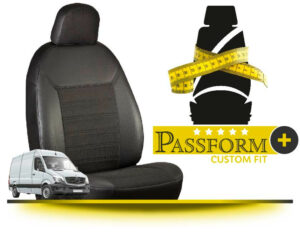 CUSTOM FIT PLUS VAN SEAT COVERS
Custom made van seat covers from the Custom fit Plus series not only fit perfectly like a glove, but also have high quality detailing made of synthetic leather and waffle jacquard.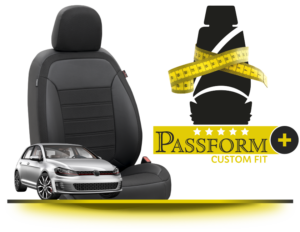 CUSTOM FIT PLUS PRIVATE CAR SEAT COVERS
Custom-made car Fit Plus seat covers fit perfectly in your car, provide high-quality fabric quality "Robusto" for a luxurious look and the thick foam padding provides maximum comfort with every ride.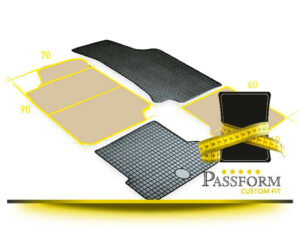 CUSTOM FIT CAR MATS
Custom fit rubber mats with a fixing system provide ideal protection from dirt and wear and tear for the footwell of your car.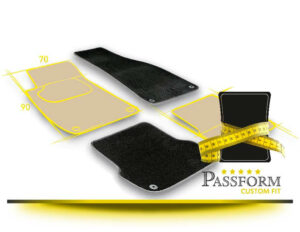 CUSTOM FIT TEXTILE CAR MATS
Custom fit textile car mats are made to original equipment quality standards and fit perfectly in the footwell. As a result, they provide your car with ideal protection against dirt and moisture.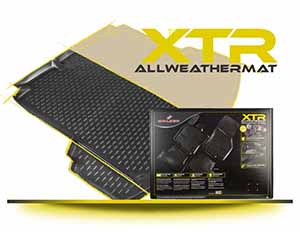 XTR CUSTOM FIT CAR MATS & BOOT LINERS
Custom fit brand boot liners integrate pleasantly in your car and fit perfectly. An anti-slip surface ensures good grip of the load and anti-slip spikes on the bottom make sure the liner sits rock solid.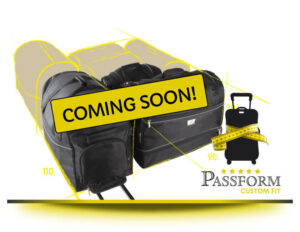 CUSTOM FIT CAR TRAVEL BAGS
Custom fit car travel bag sets consisting of 3 different bags that are just a dream for the seasoned traveller. There is a matching set for every model of car boot, which is versatile and makes ideal use of every millimetre.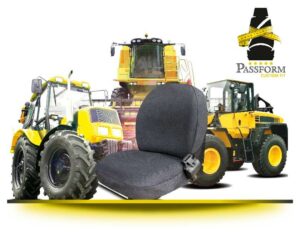 SEMI CUSTOM FITTED COMMERCIAL VEHICLE SEAT COVERS
Commercial vehicles are subjected to high stress due to dirt and wear and tear. In order to keep the original value and condition of a seat, it is best to protect it with semi-fitted seat covers from Passform that are specially made for commercial vehicles.